Europ Assistance Belgium migrates their B2C portfolio to Axon
KEYLANE
November 25, 2022
Europ Assistance Belgium (EAB) is part of the Europ Assistance Group, the inventor of assistance insurance. Founded in 1963, the Europ Assistance Group is in action all over the world to help both private and business customers 24 hours a day, 365 days a year in exceptional or everyday situations.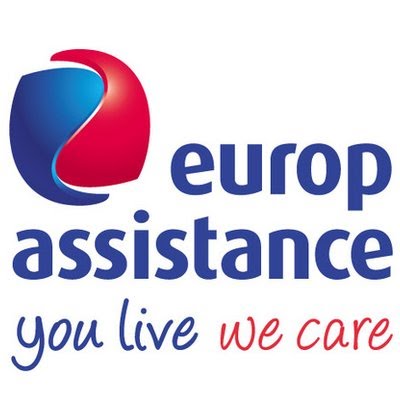 ​
The Europ Assistance Group currently offers its services in 208 countries, has 80 companies in 38 countries and covers 208 countries and​​ territories.
Axon is Keylane's end-to-end SaaS solution for insurers, which works to improve their digital capabilities. And, with 12 upgrades per year, empowers quick responses to market demands.
A successful partnership
EAB and Keylane began their partnership with the implementation of the Keylane Axon platform in early 2022. Following up on that success, EAB migrated its existing products into Axon, totalling over 220,000 policies. In the final stage of the project, which is to be completed in early 2023, EAB will migrate all its B2B products into Axon.
By migrating to Keylane's Axon platform, EAB are further empowered to reduce IT costs and consolidate their application architecture. And, Keylane's Axon platform delivers EAB a reduced time to market, increased operational efficiency and full adherence to market standards.
"Axon has a logical, user-friendly layout and is great to handle and navigate. We hope to benefit from new Axon developments a well as from the partnerships with other Axon clients. Of special note is that we can now go much further on the STP side of things, and further on digitalisation, enabling us to fully meet the expectations of our clients."
Kristof Vermoesen, Claims handling & Control Manager at EAB
"We are thrilled to fulfil EAB's needs as the first country to join us within the EA group, as we continue to drive innovation in the insurance industry with adaptive, agile and future-ready platforms like Axon. By migrating to Keylane's Axon platform, EAB has reached a major milestone and is further empowered to position the EA groups 7,000+ employees and 38 local companies as an international presence alongside their valued customers and impressive network of 425,000 partners".
Ron van den Broek, CEO Property & Casualty at Keylane
Committed to their customers 
EAB leads by example with its commitment to customer satisfaction, which is further solidified through their SaaS-powered partnership with Keylane, helping EAB to reaffirm their core commitments: be present and serve customers wherever they are, in both normal and exceptional times.