Unlocking tomorrow through digital transformation
Digital transformation has drastically changed business practices across the board and at all levels of commerce. With Keylane's SaaS solutions you are not only unlocking your full digital capabilities, you are unburdening yourself from worrying about legacy management, compatibility headaches and general operational inefficiency. The end result is you have more time, money and resources to focus on what really matters—serving your customers with exceptional products and services.
It's no secret that consumers today expect services to be instantly available at the touch of a button, and those services must be intuitive, simple to navigate and highly consistent. No longer are consumers willing to wait several business days for a 40-page policy to arrive by mail. And with Keylane's single-solution web interface, they will never have to again.
More information
Would you like to know more about Keylane's industry leading standard SaaS platforms? Please get in touch by filling out the request form.
Increased agility with frequent releases
Ensuring your business operations are always supported by the latest and greatest technology, new software versions and updates are released on a monthly, rather than quarterly or yearly basis, which guarantees that Keylane customers always benefit from the smartest and newest solutions.
Innovative solutions by our ecosystem partners
Our close collaboration with a growing ecosystem of emerging technology partners allows us to offer a seamless, end-to-end SaaS solution which is further enhanced through highly specialised features such as fraud detection and advanced analytics, available as additional prebuilt accelerators via our advanced plug-in architecture and 'accelerator vendor' functionality.
Multicloud vision with Keylane and IBM
Read more about how we envision supporting our customers with the best possible Cloud solutions, now and in the future.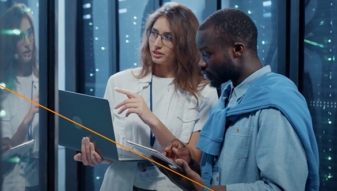 Digital transformation is about much more than operational renovation and reinvention. A truly empowering digital solution enhances human interactions, results in better solutions for insurers and their customers, and leads to undeniable increases in overall satisfaction for all involved parties. This is achieved through unrivalled benefits, from automation to frequent releases to cost optimisation.
At Keylane, our mission is to transform the insurance industry through technology with solutions that unlock a better tomorrow. Will you join us?
---