Proven, standardised and fully automated migration
Every core system is different, which frequently makes data migration from old to new systems a complex challenge. And, if not done correctly, can result in high costs and lost time. Additionally, exported data may contain old links and dependencies to policies or products, making migration of this data high risk, as information may get lost in the process. 
Experienced professionals
Every data migration requires careful preparation and razor sharp execution, and this is why we have a team of dedicated migration experts that ensure your data is in good hands, with clear contractual agreements that cover all financial aspects agreed in advance. 
More information
Would you like to know more about Keylane's industry leading standard SaaS platforms? Please get in touch by filling out the request form.
3 million
policies migrated
40+
successful migration projects
Key features
Largest migration to date of over 3 million policies.

 

Proven track record of over 40+ successful migration projects.

 

Audit compliant migration reporting, and reporting on differences between old and new systems.

 

Automated testing for premium, policy changes and renewal for all policies.

 

Migration of group contracts, (package) policies, claims, relation and bank account information.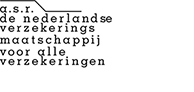 Success story: a.s.r.
Within one year, the first migration of the seven systems was completed. This immediately provided a significant reduction of operating costs.
---