a.s.r. Life Insurance simplified its IT landscape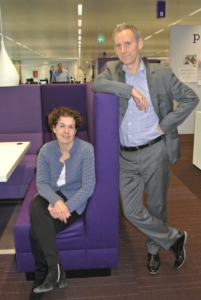 Several years ago a.s.r. Life was confronted with the major task of rationalising no less than seven different policy administration systems. This fragmented legacy IT landscape of administrative systems had arisen partly from various mergers in the past, including A brands such as De Amersfoortse, AMEV, Falcon and Stad Rotterdam. Systems were maintained in isolation for many years, incurring high maintenance costs.
'As elsewhere in the insurance world, the number of policies is gradually declining,' says Pauline Derkman, deputy Director Life. 'This means that the relative cost is increasing. Also, we urgently needed to rationalise our product range. In the course of time, a huge number of different policies were sold, including many variations, such as links to funeral and occupational disability insurance policies.
We selected Keylane based on their capability to unburden and their comprehensive solution.
Client process optimisation
Within one year, the first migration of the seven systems was completed. This immediately provided a significant reduction of operating costs. 'The cost savings were so substantial that we almost earned back the cost of the new system in one go,' says Pauline Derkman.
Short lines of communication 
'What was important to me,' Martin de Klijn adds, 'was the pleasant collaboration across the project team with members from a.s.r. Life, migration partner Finavista and Keylane. Everyone had great expertise and delivered on their promises. We were happy to give and take. Sometimes we defined a modification to our own system. Sometimes we invested in a modification to the standard software. And sometimes Keylane invested in modifications that were relevant to the wider market. We have chosen the most efficient and effective solutions.'

One of the biggest insurers
a.s.r. has existed as an insurance company since 1720. With over 1.5 million clients and sales topping € 4.1 billion (2015), a.s.r. is one of the leading insurers in the Netherlands. Under its labels a.s.r., De Amersfoortse, Ditzo, Ardanta and Europeesche Verzekeringen, a.s.r. provides products and services relating to insurance, pensions, banking and asset management. a.s.r. is listed at Euronext Amsterdam.
Download the client case