Watch Håkon Hommerstad-Tveit, Director of Business Development at JBF, share key aspects of the journey that JBF and Keylane have taken together, as he talks about the value Axon brings to their daily operations:
---
Watch Asbjørn Moen, functional architect & developer at JBF, discuss the shared technical journey that JBF and Keylane have taken together, and hear how Axon has helped unburden and optimise operations for JBF Insurance through intuitive and easily adaptable software.
---
"The project was executed smoothly from start to finish. Going live with Keylane Axon was certainly a great feat. A 'Big Bang' migration. Our teams at JBF worked closely with Keylane to achieve this next milestone. The roll-out was seamless and it has been an effective collaboration. We now benefit from monthly software updates and can bring changes and improvements to market without delay,"
Roger Røren, CIO JBF
---
JBF implements Keylane's full SaaS Axon platform with frequent releasing
JBF went live with Keylane's Axon platform for their private line products in May 2019, and then followed up on the full migration to Axon by adopting Keylane's frequent releasing programme in 2021. Read their success stories <here> and <here>.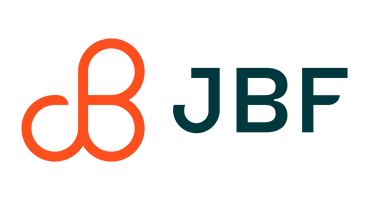 Our history dates back to 1885 when the Deposit and Loan Association in Hamar was established by and for railway employees. Jbf as we know it today was established in 2001. Since then, we have developed into a solid corporation, with eight locations spread across Norway. We offer both digital solutions and experienced customer advisors to provide you with the safety you need. Our digital solutions include mobile banking and web services for insurance as well as web meetings with our advisors.

Our bank is part of the Eika alliance and can offer you a variety of banking products and services. The insurance company offers you insurance you need, from housing and car insurance to animal and accident insurance. We also provide personal insurances, e.g. death and disability, to customers who have lived in Norway for more than five years.

We are proud and happy to have satisfied and loyal customers, and hope that you would like to be one of them.

The JBF challenges:
Reduce time to market
Eliminate large software upgrade projects
Increase business agility
The Keylane solution
Full Migration to Keylane's Saas platform Axon
Enable Keylane's frequent release programme (monthly)