Europ Assistance Belgium sells first policies through Keylane Axon
Europ Assistance Belgium (EAB) completes a successful go-live with Axon, Keylane's full-service standard SaaS platform, enabling EAB to start selling policies through Axon.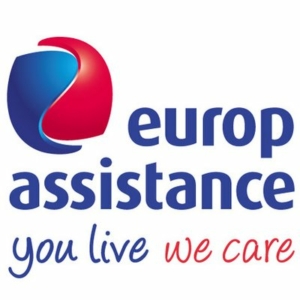 With an extensive local network and more than 50 years of experience, EAB offers comprehensive travel protection, tailored mobility solutions and support packages. And, thanks to their international network of correspondents and professional partners, Europ Assistance is present all over the world serving their policyholders with personalised, customisable solutions.
By migrating to Keylane's Axon platform, EAB addresses several business goals intended to empower their operations to remain future fit. This first step will be followed by a large migration of EAB's portfolio, facilitating all their private business operations to flow through Axon, followed by the migration of commercial lines.
Michel Kennis, ICT Director at EAB, says: "Europ Assistance Belgium will be the first of the EA companies to onboard Axon. The cooperation and collaboration with Keylane have been exceptional. We wanted a truly flexible and intuitive platform to replace our older, less flexible systems, and we experience that Axon has delivered on that promise."
Daniël Breunese, Delivery Manager at Keylane, adds: "We are more than happy that the first go-live has been successful and Europ Assistance Belgium now can enjoy all the benefits of our Axon platform. During the implementation project we worked well together in combined agile teams. Due to the close working relationship we were able to handle all challenges quickly and efficiently. I look forward to continuing our cooperation for many years to come."
EAB chose Axon because they wanted a highly configurable platform with the in-built flexibility to adapt to the evolving needs of their policyholders, while at the same time driving innovation and providing increased business automation. And, thanks to the comprehensive functionality of Axon, EAB will enable a faster time to market with increased control over product flexibility.
With over a half a century of experience, Europ Assistance Belgium remain as determined as ever to maintain a culture of innovation as they work to develop a new generation of personalised assistance services, integrating new technologies tailored to the local needs of a global community of satisfied policyholders.