Keylane secures a position in the Computable 100
KEYLANE
December 14, 2022
The Computable 100 is an annual ranking of the most popular ICT companies and non-ICT organisations as business partners/clients, in terms of innovation, as employers and the knowledge level of their own ICT professionals. It also provides an overview of the most financially strong ICT companies in the Netherlands. 
Keylane's achievements 
We are immensely proud to have secured a place in the Computable 100. In 2022, we have achieved a number of successes that form the basis for our Computable ranking. These include Axon's successful Go-Live, including data migration from their legacy systems, at Bovemij and Europ Assistance. Another example is the implementation of the Income Protection product at Univé and the support of group contracts in Axon. 
Keylane's VP Technology & Security brings a strong vision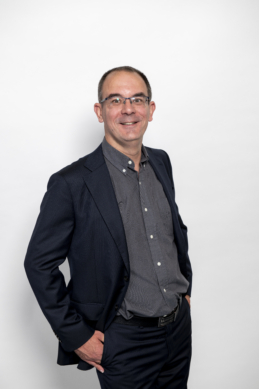 Of course, at Keylane we are very proud of our achieved successes, and with the appointment of Erik Knoop as VP Technology & Security for P&C, we will put a greater focus on the technical themes of our roadmap. Together with leading architects across various departments, Erik will shape the technical and security roadmaps, provide focus and be responsible for communication with the various (internal and external) stakeholders. Erik is no stranger to Keylane and has been involved in the development of Axon in various roles since 2004, serving as CISO of the Keylane Group for the past two years.
The road ahead 
In 2023 and beyond, we will focus on a number of strategic themes. In recent years, together with our customers, we have put monthly releases into practice. In the coming period, we want to slowly increase the frequency of our release trains. The ultimate goal here is to bring a new version of Axon to production several times a day. To do this, it is necessary to further modularise Axon in order to reduce the potential functional and technical impact of changes.
Another aspect is deploying Axon via container technology. On the one hand, this is desirable because of the speed of deployment in combination with multiple releases per day and, on the other, it enables dynamic scalability of Axon, also on Public Cloud environments. The move to a Public Cloud environment is interesting for several reasons. Via Public Cloud, we can achieve scalability that we can never achieve on our own Keylane Cloud. In addition, Public Cloud enables relatively low-threshold experimentation with new technology. The latter is important to continue nurturing the engineering culture within Keylane.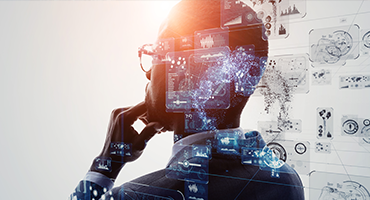 In summary, we're delighted to have been selected for the Computable 100 and are excited about Keylane's future and the enhancements we will bring to our customers in the coming years. With Erik's appointment as VP Technology & Security for P&C, we're confident that we will not only meet our customers' expectations, but exceed them.  
---
Keylane's Axon platform 
Axon is Keylane's all-in-one, future-fit SaaS (software as a service) administration platform empowering trust and operational excellence for Property & Casualty insurance companies. Axon has clear, smart, and intuitive workflows coupled with pre-configured business rules that remove the pain points and time-sinks from your claim handlers' task lists. In short, Axon is designed to maximise output and minimise employee frustration and duplication of tasks. 
Axon supports the front, mid and back office processes during the lifetime of policies and claim reports. This all takes place in one system, supporting all channels: internet, extranet, intranet and web services. Make use of 100% web-based software in a secure private cloud environment that fully integrates with your own application landscape. An ISO 27001 and ISAE3402 certified environment that is robust, scalable and secure. No need to worry about installation, configuration, performance, upgrades, maintenance or disaster recovery. We take care of it all. 
Test drive Axon today  
Experience Axon for yourself today. Simply fill out the following contact form and request an extended demo and we will happily show you how Axon works to take away many of the problems facing the industry today.