DevOps reboot secures Keylane's customer and employee satisfaction
Keylane revives DevOps and Kanban practices and significantly reduces the number of outstanding tickets and their turnaround time, resulting in happier customers and employees.
Becoming a SaaS company
In 2015, Keylane moved from installing its product on-premise to offering SaaS. However, at that moment, the company was only doing four major releases a year, which were quite comprehensive, they required months of testing at Keylane's as well as at the customers' side. "With more and more customers moving to our SaaS proposition, our waterfall model worked against the SaaS model. So, in 2019, we decided to embark on an Agile transition with the help of Xebia. We went from four releases yearly to one release every month, including a fix-forward strategy," says Bernie van Welt, VP DevOps P&C at Keylane.
In 2020, the company acknowledged they needed to reorganize in a DevOps approach to better support the SaaS and frequently release vision, leaving traditional waterfall/project management.
"We were all enthusiastic to proceed. However, changing the way you work always comes with unexpected hurdles, and we, too, experienced them," says Van Welt. "After about a year, our DevOps adoption and Continuous Improvement and Innovation came to a halt. We lacked structure, worked 40+ hours, and still, so many tickets were unresolved. We all participated in training courses and understood the theoretical part, but we needed to learn how DevOps and Kanban work on a day-to-day basis."
Getting DevOps right
Keylane presented Xebia with five clear asks to get DevOps right.
Map and optimize the monthly SaaS delivery process. What actions are needed to make updates available to the customer? What are opportunities to improve? And what bottlenecks need resolving to free up time?
Boost Continuous Improvement and Innovation — this was realized by improving retrospectives and turning feedback into tangible action items.
Help us start less and finish more — a struggle due to high stress levels impacting the teams' ability to focus and complete tasks.
Shift optimization from within the team to across all DevOps teams by improving knowledge sharing and communication between them.
Explore what else we can automate to reduce manual work and add value.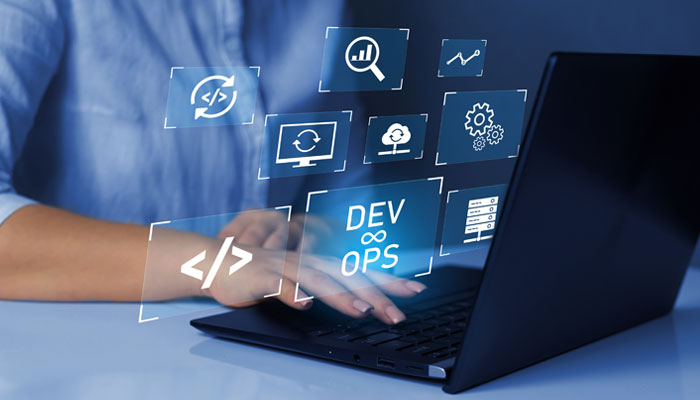 Shifting perceptions with hands-on coaching
Xebia proved instrumental in getting Keylane back on track and shifting its perception of DevOps. "Irene (de Kok) provided hands-on coaching and helped us pinpoint issues, create action items, and, most importantly, follow up on them. She also shared her knowledge with our teams and reminded us there are many different ways to learn, for example, by chatting to a colleague or reading a book," says Van Welt.
Irene de Kok, Consultant at Xebia: "Both Agile and DevOps are not one-size-fits-all. Neither are they a limiting set of rules that dictate how you should do things. You need to make them your own and experiment with them too. For example, a retrospective should be different every time. You'll not find new gold if you keep digging in the same sand with the same shovel."
Continuously improving together
Instead of working in four separate teams, sharing knowledge and best practices across teams and streamlining Kanban practices helped create a 'one DevOps experience.' In addition, Xebia offered Flow Masters Kanban coaching and established a Flow Master Guild. "Also, workshops helped get people on the same page about resolving bottlenecks or realizing opportunities within the release process.
They helped reduce repetitive manual labor and overcome resistance to change. But above all, employees felt taken seriously and enjoyed improving their work environment," De Kok adds. Other deliverables included a competency matrix that promotes learning and boosts resilience. The matrix provides insight into what knowledge areas distinguish each team, what capabilities they need, and who is willing to learn or teach. Read more about nurturing resilient teams.
Finally, De Kok and Van Welt introduced Open Spaces ("nurseries for improvement") that encourage open communication about daily challenges. People can raise any topic and then work toward a solution in breakout groups. "There is no agenda for this meeting. You meet by interest, not because you're on the same team. By talking freely with each other about the good and the bad and following up with to-do's, we want to enable Keylane to improve the way they perform DevOps continuously," De Kok adds.
Results
Keylane is better able to meet SLAs.
Keylane significantly reduced its number of open tickets and the ticket turnaround time. For example, there are currently 500 fewer tickets outstanding than at the start of 2022.
Keylane always quickly resolved priority 1 and 2 tickets, but now P3 and P4 tickets are resolved faster too.
Employee Engagement Score is up from 7.0 to 8.0, and the percentage of employees giving Keylane a score of 9 or higher ("the promoters") has doubled.
Keylane broke the doom loop. They no longer work 40+ hours and even have the time to spend on improvements!
Asked about the next steps, De Kok answers, "Xebia works by showing you how to do it, helping you do it, and then letting you do it yourself. After completing this cycle, the time has come for Keylane's DevOps teams to stand on their own two feet and continue to mature through experience."