Exceed your customers' expectations
In today's digital world, your customer is at the helm. They decide whether, when and how they want to interact with any organisation. Customers' expectations are likewise sky-high: whether on the question of how customer service is tackling complaints, how straightforward the online ordering process really is, or how appropriate advice should be given. And for organisations who want to really impress customers, the challenge is to exceed these expectations.
---
Download our whitepaper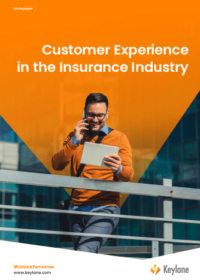 Customer Experience in the Insurance Industry
In this Whitepaper, we discuss why the customer experience is so important to non-life insurers and how our software can help.