Bovemij's business portfolio now live in Axon
Following a successful migration of 180.000+ commercial line policies, we proudly welcome Bovemij to Axon, making them the first customer to go live with Axon's Arrangement Functionality.
Bovemij connects over 10,000 Dutch mobility companies with more than 10 million consumers. In this way, they help consumers achieve reliable mobility and help the industry to do business successfully, enabling mobility companies to fully focus on their customers.
Empowered by Efficient Software
The implementation of Axon for Bovemij's business operations addresses several business needs.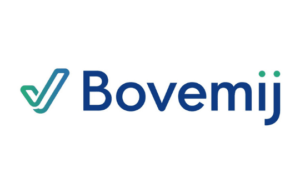 Most importantly, Bovemij sought a solution that could more easily manage their complex contracts and bring a host of business improvements across their operations. This is vital for Bovemij, who serve some of the biggest car dealerships in The Netherlands with contracts that are tailored to the individual needs of each dealership.
Each dealership that Bovemij serves owns dozens of branches, each of which have their own insurance contracts. Prior to onboarding Keylane's Axon solution, Bovemij would have to manually change each contract during yearly renegotiations, which meant hundreds of modifications had to be carried out one at a time. For the larger dealerships, the work required was extensive, time consuming and prone to error.
Group Contracts and Arrangements in Axon
Thanks to Axon's extended functionality and new concepts for arrangements, manual tasks are vastly reduced and therefore the chances of introducing errors is also dramatically decreased. The end result is less work, increased efficiently and the ability for Bovemij to focus their time and attention on delivering the best products and unrivalled service to the many companies they serve.
"It has been a rewarding journey teaming up with Keylane to deliver us richer, smarter functionality. Over three years ago we began with a clear vision of what we expected to achieve, and have now realised a major step in the digitisation of our processes, bringing improved ease-of-use and enhanced functionality to our customers. There were challenges along the way, but Keylane have proven to be a loyal and collaborative partner to Bovemij, even when executing parts of this project during the Covid pandemic. "
Marcel van de Lustgraaf CDOO at Bovemij
"I'm proud to welcome Bovemij to our Axon platform and thrilled that they are our first customer to adopt our new Arrangements Functionality. We overcame many challenges together, along with members from several Keylane teams such as DevOps, Data Migration, Product Development and of course the Project Team. We know that communication, and an ability to listen carefully, is key to the success with big projects like this, but can only be achieved when you are working with clients like Bovemij who value long term partnerships and a commitment to delivering excellence."
Ron Van Den Broek, CEO Property & Casualty at Keylane