Welcome!
As you may have noticed Schantz and Keylane have joined forces.
In April 2017 Schantz A/S was acquired by Keylane, a European supplier of SaaS solutions for the insurance and pension industry. The renaming consolidates the Keylane brand into a single cohesive international unit.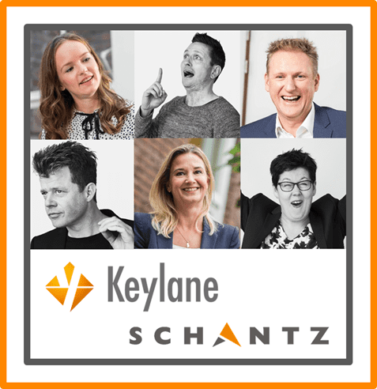 How can you reach us now?
The office address and telephone numbers remain the same
Employee e-mail addresses have been migrated to @ keylane.com
Keylane's general email address is info@keylane.com
The new website address is keylane.com
How can you reach us now?
You can count on the same trusted service. In addition, you can benefit from the significantly expanded range of Keylane products and services and the broad knowledge and skills of the company in terms of insurance and pensions.
Do you have any questions? Feel free to contact us!