Drive adoption of your Insurance platform with contextual and guided in-app support
Whatfix's in-app guidance and just-in-time support reduces technology friction and empowers functional users across Property & Casualty and Life & Pensions insurance platforms resulting in improved time-to-proficiency, enhanced user experience, and increased profitability.
Whatfix empowers anyone, anywhere to have scalable success with the technology they use every day, achieving greater knowledge, expanding capability, and unlocking productivity for themselves and their organisations. Whatfix's Digital Adoption Platform (DAP) integrates seamlessly with core insurance applications to enable users, providing contextualised information and guidance to significantly increase operational efficiency and minimise processing errors.
Whatfix's data validation ensures that the data entered by the user is in the appropriate format. This helps carriers and users adhere to federal, state, and local compliance and regulation. And, Whatfix's data-driven adoption understands the users' behaviour to continuously optimise the experience and improve adoption.
Whatfix has six offices globally in the US, India, UK, Germany, and Australia, and works with Fortune 500 companies around the world. For more information, visit Whatfix's website.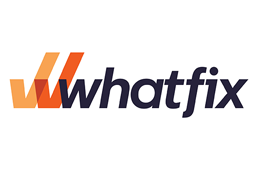 Key features
Seamless interactive guidance across insurance applications
Data validation to adhere to compliance and regulation
Change management and analytics awareness and usage