The Best Fraud Detection and Risk Assessment Software for the insurance industry
Fraud has been a constant in the insurance business, and with operations increasingly handled by automation, this has increased the need to perform real-time and sophisticated end-to-end risk and fraud checks, from policy requests to renewals to claims. This is where the AI-powered FRISS solution proves to be essential and invaluable.
With 200+ implementations at P&C insurance companies in 40+ countries, FRISS helps insurers to accelerate their business. Thanks to the FRISS plugin for Axon, the workflows for both underwriting and claims can be extended, such that FRISS's fraud check capabilities are a seamless part of the process – thereby supporting STP and fast-track processes.
The FRISS-solution performs extensive and fully explainable analyses, for which it uses a variety of internal and 3rd party data sources, combined with powerful AI techniques that identify risk and fraud indicators. The goal: detect fraudulent applications and claims the moment they are entered in Axon.
Both underwriters and claims adjusters can provide feedback on the relevancy of the FRISS scoring to automatically retrain and improve the fraud models used. For more in-depth information, Axon also provides a deeplink straight into the FRISS solution.
Key Features
The FRISS plugin for Axon helps to:
 Safely automate the policy and claims and application processes

 

   Automatically check every policy and claim for the potential of fraud and risks;

   Immediately stop fraudulent claims payments;

   Drive specific workflows and follow-up activities;

   Support further additional investigation.
---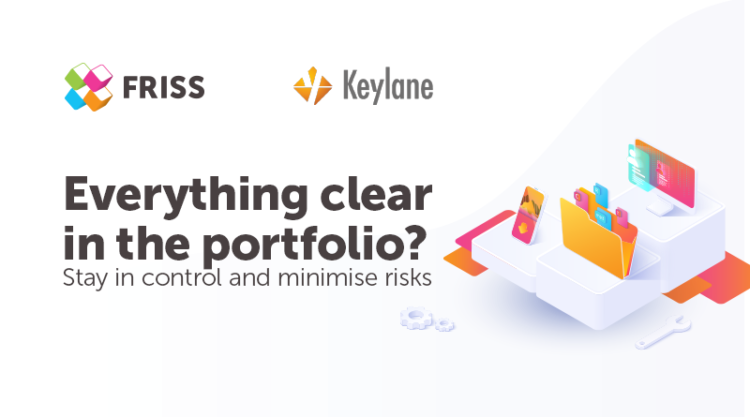 Everything clear in the portfolio?
This eBook will show you how to create a value-optimised portfolio.
Read more
---