Manage evidential video and other media during the claims process
Eviid's enterprise ready SaaS solution instantly and securely transforms the way businesses capture, gather, access, validate, use, and share digital media across their (claims) workflow.
The patented proven technology turns videos, photos and recorded livestreams captured on smart devices into reliable and verifiable evidence with a time, date and location stamp that is suitable for use in court proceedings, claims management and compliance cases; with tamper free digital media that cannot be shared across social media.
This unique loud-based technology is capable of registering media both offline and online, and, thanks to its market leading video compression technology, is able to upload secure and evidential videos with audio narrative from anywhere in the world.
Surveying the total impact of a disaster or simply allowing policy holders to securely upload video and photo evidence of a (motor) claim, as well as live recordings of real time situations including face-to-face interviews, simplifies and shortens the claims process.
Prevent fraud or register it. Collect metadata and reduce your costs. With an on-the-spot signature approval, claims can be settled quickly and efficiently, supported by advanced workflow and reporting features.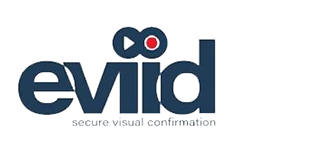 Key features
Upload tamper free media and share it
On and offline recording
Fully auditable
Range of app and browser solutions available