Doccle is the all-in-one community based platform that simplifies your administration
We connect people to their companies to personally assist them with an easy to use and interactive administration. More than 2,4 million consumers and more than 10.000 companies use Doccle to organise and archive documents and data. We started in Belgium and now are active in the Dutch market.
For the users:
Doccle supports people aged 16 to 116. Everyone can use both our mobile app and the website to organise their administration. Organising your administration in one place saves you an average of 30 hours per annum.
For the insurer: Key features
Doccle engages companies by offering more transactions to the platform and increasing relevance for their customers, therefore creating acquisition and retention advantages. Because of a rich platform with generic widgets and API's, we speed up you digital transformation and make you less dependent on hard-to-find IT experts. Proven results of Doccle:
17 % more traffic to my-portal
50 % improvement of payments
76 % improvement of Sepa mandate
Doccle is a must-have personal administration assistant app for sharing and organising digital data,  offering a modern user experience.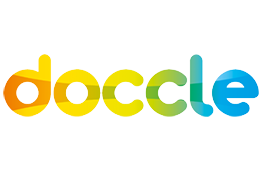 Key features
The Doccle plugin for Axon supports :
Users:
Organise your administration all in one place
All administration anywhere, available anytime
Safe and completely free of charge for you – The connected companies pay
Insurer:
More valuable customer relationships with cost-reducing processes
Better compliance with legislation
A springboard for future innovations:
Become more relevant in specific customer life events
Be automatically informed about customer changes
Basis for new business models – for example, Aftercare Management