Sampension
Following the implementation of the advisory platform Keylane Obex, Sampension significantly strengthened its efforts to provide best quality holistic pension advice.
Challenge
Sampension's flexible range of pension products ensures customers a large degree of individual choice freedom. Therefore, Sampension's client advisory services aims to ensure that customers get the most out of their wide choice possibilities along with Sampension's high returns and low costs.
By implementing the Obex PensionPlan solution, Sampension's counselling can now account for the customer's complete economic situation including household aspects. In this way, PensionPlan has been a key factor in Sampension's ability to make their customers' pensions worth more.
Solution
Sampension's solution is built around PensionPlan, which in addition has been boosted with significant integrations including PensionsInfo. Sampension has prioritised an overall solution with system integrations that ensure fast execution and high quality of the data for inclusion in the advisory process.
Therefore, the system can, at any time, specifically account for the customer's personal situation, such as retirement savings and insurance which covers disability, illness or death.
Full ability to provide holistic advice
Backed by useful system integrations, customer disclosures, taxation, public services, and more, Sampension can provide concrete recommendations for how the customer can optimally take advantage of their free choice among Sampension's wide range of products.
Business Value
Obex has brought Sampension the following significant advantages:
Quick overview of the customer's and the household's financial situation – including income before and after tax
High level of system integration and automation ensuring an effective advisory process that minimizes administrative costs
All pension plans, taxation factors and public services as well assets and loans are now included in the counselling process
Optimised investment profile's for customers based on PensionPlan's information about the customer's economic situation and potential risk
Full ability to provide holistic advice based on a qualified and reliable foundation
Focus on counselling rather than on data collection and entry

Sampension is essentially a non-profit life insurance company. Its strategy is to provide efficient management of pension funds for the labour market together with investment portfolios at low administration costs.
Sampension's results prove its success at reaching these goals.
Download the client case
Sampension launches new advisory tool with PensionPlan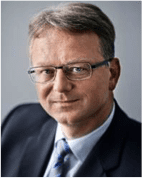 "The launch of "Pensionstjek" has strengthened Sampension's efforts to deliver an all-inclusive, high standard pension advisory. All necessary financial conditions are included when the advisory is tailored to the customer's individual needs and life situation.
With "Pensionstjek" Sampension will strengthen its position and become market leading among labour market pension providers."
Ole B. Tønnesen, Director at Sampension